We're passionate about BREAD, after all, we've been baking it for over 100 years.
Our Story
How it all BEGAN
The Allinson story began back in 1892, when Thomas Allinson purchased a stone-grinding flour mill in London and set up 'The Natural Food Company', producing wholemeal flour.
Thomas ALLINSON
Born in 1858, Thomas became a doctor at the young age of 21. Establishing his practice in London, he developed a particular interest in nutrition and adopted the practice of naturopathy – encouraging the consumption of natural foods to aid health and wellbeing, rather than medication.
Allinson firmly believed that a healthy diet resulted in a healthy body, a view considered rather unorthodox at the time. He was such a strong advocate of the benefits of wholemeal that he bought his own mill and started producing wholemeal flour and bread to encourage people to incorporate wholemeal into their Victorian diets. However, his views were controversial at the time and led to Allinson being struck off The Medical Register in 1894.
During the First World War, when Allinson was in his 50s, the nutritional value of wholemeal bread was finally accepted by the Government. Allinson was offered reinstatement to the General Medical Council but turned it down. His business went from strength to strength – demand for Allinson's flour increased dramatically and his company continued to expand after his death in 1918.
Today, almost 100 years after Allinson's death, his belief in the nutritious benefits of 'wholemeal' is still accepted as standard nutrition policy.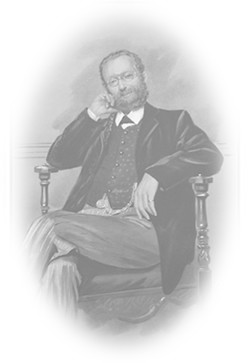 The story of passion continues

Today we're just as passionate about wholesome baking as Allinson was all those years ago. Over the years we've honed our recipes, perfected our batch-baking technique using flour from our own mills along with carefully selected ingredients to deliver a delicious bread experience.
You see, it's the care and attention that makes an Allinson's loaf different. Each one is individually positioned in the tins, then proved, baked and raised side-by-side with another before being torn apart for a deliciously soft fluffy edge. Not only that, but we cut and dress every loaf to give a rustic look and feel.

Our bakers love baking at Allinson's. They take pride in what they do and share a passion for the best: the best ingredients, the best quality, and the best taste. If a loaf doesn't meet our standards it doesn't leave our bakery – simple as that. That's how you know that when you buy an Allinson's loaf you are buying into something really special.

We know you will really enjoy eating our fantastic bread, from each soft yielding mouthful. Whether your preference is for a rich tasty wholegrain, a crunchy nutty seeded bread or a soft white with a hint of sourdough, Allinson's has something for everyone!